Profile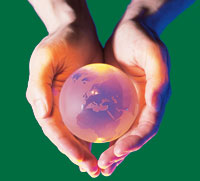 The company
BIOENERGY SLOVAKIA Ltd.
was established in 2006 to do business activity. Since the beginning it has been formed as a trade company in the area of international trade with mineralogical raw material on the market of central and Eastern Europe and in the area of renewable energy resources in Slovak and Czech republic.
Our company can see a big potencial in this sphere and this is the reason why it cooperates with external profesionals and partner companies that we use counselling of in our priority business activity.
The success of the company stands on the everyday company values. The principles emphasize the relations towards clients, partners and suppliers.
We support our partners in our activity and we keep all the rules of ethical trade.
BIOENERGY SLOVAKIA Ltd. has been looking for the know-how of high quality since the beginning of its existance and builds long-term relationships with stable companies.