Services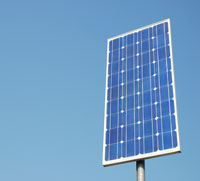 The area of renewable energy resources belongs to absolute priorities of our company. Principally:
biofuel trade

construction and operation of biogas stations

projection, construction and operation of pellet line with the possible output of pyrolysis and cogenerated entity

cooperation in the development of pyrolysis-cogenerated entity

production and delivery of pyrolysis-cogenerated entity

trade activity with wood, wooden split billet and wooden pellet.
Our company develops lately its activity in the area of photovoltaic (technology that produces electric energy from sun-rays). We have a good cooperation with the prominent producers in Austria and Germany.
We also do business with mineral raw materials and various commodities from the Ukraine, Russia and the previous states of Russia to the European union. Many remarkable companies, that operate especially in the area of energetics and international trade, take advantage of our experiences and professional work in our offered services.